Exciting outdoor living areas - 9 November 2010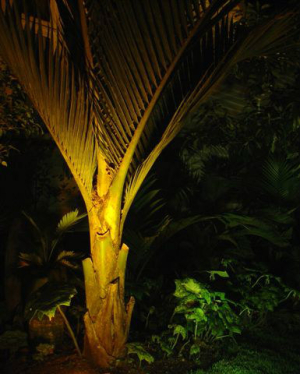 It's definitely the time of year we all like to get outside as much as possible. It's warmer and you now have plenty of time in the evenings after work to have a relaxing meal in your outdoor patio area .
What does your outdoor patio look like? Exciting? Welcoming? Relaxing? Tranquil? All, some or none of these?

Whatever style you would like your outdoor area to be, it's honestly very easy to design an outdoor room to meet these requirements.

PLANTS
Try and use plants that you like the look of, and that complement the garden area whatever your favourite style, and plants that will help to soften any solid structures like concrete walls, paving etc.
The best idea is to take a note when you go to other peoples places, of what plants you like, and this will help you in choosing the direction/style for your own area.
Plain wooden fences most of the time look ugly, and a bit like prison walls, so softening these is a good start. You can do this by planting a hedge, or a border of assorted plants and where there is very little room, espaliering a plant onto a fence is easy and very effective.

When I am designing a patio area, I generally think about making the planting look at its best for the spring to autumn months, because this is the time of year when we are more likely to get outside and enjoy this part of the garden.

WATER FEATURES
There are some awesome water features available these days, in all shapes and sizes to fit any outdoor patio area. If you want the water feature to be seen from several angles you will need to select one where the water spills over on all sides.

The latest trend is that the water features are made of a composite material of fibreglass/cement mixture _ lightweight but strong and import antly they look very natural. Also the sound of water near an outdoor living area is a relaxing sound that adds another pleasant dimension to the garden.

OUTDOOR LIGHTING
If you have been following the latest garden magazines you will see that there is more and more outdoor garden lighting becoming available on the New Zealand market. There is certainly some very reliable, excellent L.E.D.
lighting which is considerably

cheaper to run and install, and giving great light output. The lighting works magic when you want to highlight certain garden features or plants after dark, and with using various colour

lighting you can achieve absolutely amazing results. You get the right night lighting in your garden, and I guarantee it will look amazingly different than what you see in the daytime.

GARDEN SCULPTURES/ART
If adding either art or sculpture into your garden it will, like the water feature, add an X factor that you don't get in lots of other gardens. Set amongst your plants or in pride of place on a feature wall, it will add a point of interest that will certainly get your visitors talking.

Get cracking and get your patio/deck area ready for those long summer nights of entertaining, by turning it into an area that your guests won't want to leave

HAPPY GARDENING!