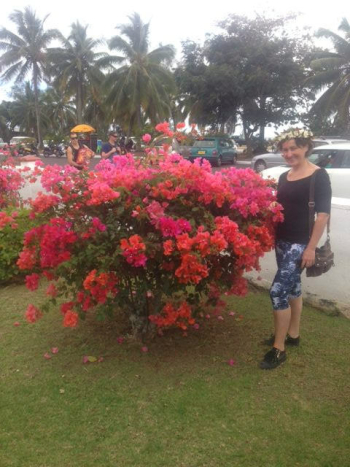 BOUGANVILLEAS are one of my favourite plants to use in warmer climates. They are reliable and will give you a full summer of an amazing floral display. They can be kept trimmed into any shape and a few key points to get the best results.
Feed BOUGANVILLEAS with rose or strawberry fertiliser which is very high in potash and contains less nitrogen. If you use a handful of ordinary fertiliser, you will get too much leaf growth and a whole lot less flower.
You must have excellent drainage as they detest having cold, waterlogged soil. Add sand/pumice to the soil – anything to help open up the air porosity. Water very occasionally, even over the hot summer months. Stressing them a bit will help reduce leaf growth and encourage more flowering type material on the plant.
Other tips when having BOUGANVILLEAS in your garden:
Place them where they get full sun; the more the better
The best varieties for pots and containers is any from the bambino series
After winter, prune back the main stems and any excess growth from last season. This will help you keep things in check, as far as size and shape goes. Give a small amount of fertiliser as indicated above.